B u s i n e s s S o l u t i o n s
"Where Quality and Customers Come First"

843-346-2947
R&D has over 15 years experience selling Trane branded equipment. With that experience comes years of repairs, installation, classroom training and reliability.
Benefits of Trane:
Standard and High Efficiency systems
Trane Units are reliable
Top of the Market systems
Attractive build quality

R&D has been installing and servicing RUUD equipment for over 25 years. With the experience and commitment behind RUUD, you can be sure that you are purchasing a solid piece of equipment from R&D.


Ask about different HVAC accessories for your home.







RUUD units are available in standard and high efficiency.
RUUD is built on being reliable
RUUD units are built to not only be attractive, but to stand up to the weather elements with painted and louvered cabinets to protect the coils.
RUUD products include Heat Pumps, Gas package systems, and gas furnaces.
Thermostats
Smart Thermostats
Air Filters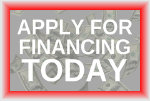 Copyright 2018 by R&D Heating & Cooling
Call us today: 843-346-2947
4023 West Palmetto Street Florence, SC
843-346-2947
office@rdheatingcooling.com
"Where Quality and Customers Come First"
Serving the Pee Dee Since 1982